How the Pyramid of the former communist leader was turned into a discussion hub for Open Source movement
Imagine a country with a grimy past and mass-surveilled  society just as in the Orwellian books. Now imagine this Orwellian society being under surveillance for more than 5 decades.      
Albania's previous communist regime was one of these dystopian Orwellian societies. Enver Hoxha, the dictatorial Communist leader ruled using mass surveillance. In 1988 there was built the Pyramid honouring the former communist leader, Mr. Hoxha. 
After the communism fell apart, many asked: What is going to happen with the Pyramid? During those years the question was left unanswered but now days we have come up with the answer for it. 
The Pyramid can be used as the venue for discussion: how to fight mass surveillance and for the promotion of openness, something very in contradiction with the communist leader's ideology. 
The previous week the Open Source Conference Albania (OSCAL) was conducted inside the Pyramid by gathering together speakers, academics, technology users from different countries and coming from different Open Source projects like Fedora, Wikipedia, Mozilla, LibreOffice, Open Street Map etc. 
The goal behind the conference is to promote software freedom, open source software, free culture and open knowledge, a global movement that originally started more than 25 years ago.This activity marked the 5 edition of the conference and it is an initiative of Open Labs Hackerspace (OL).
OL hackerspace is  a non-governmental organization established in Albania in 2012.  It promotes free and open source technologies, open data, open technological standards, online privacy and powering public domain and alternative licenses of creative works such as Creative Commons.
In a time where digital rights and online privacy is becoming a pressing issue, it seems that only OL is tackling these issues in Albania. One of it mains activities is OSCAL, the first annual conference in Albania dedicated to Open Source movement. 
"Its nice to see that with the low resources that you have got, you are doing this huge conference with Open Source and a lot of young people involved in it" says David, one of the OSCAL speakers and also a Software Engineer at "Red Hat" company.
At first sight it gives you the impression that it is a geeks-gathering-up sort of conference. But on the contrary,  different talks and workshops varying in their form: from technical for developers-only talks  to open discussion on the discourses for future of web, on open source as a shifting paradigm, mass surveillance and how to fight it etc, took place during this two-days conference.
Most of the talks were done inside the Pyramid, meanwhile workshops took place in the Protik Building.The program was quite packed at OSCAL and you had to run from Protik to Pyramid to catch your next have-to-attend talk or workshop.
Meet some of the OSCAL speakers and their general feelings about OSCAL; how did they find out about OSCAL and how do they assess the consolidation of Open Source Software movement in Albania: 
Jonathan Beliën / Open Street Map (OSM) Belgium:
"I first met some members of OL during FOSDEM 2017.. We met because of the OSM project. They informed me about OSCAL, which takes place in Albania during May,  so I decided to come. 
I was really impressed when I learned  about the work that OL has been doing on Open source software projects. It is developing really fast as a movement with a high pace comparing to other countries.  Probably that is one of the reasons why I decided to join the movement and be a remote member of Open Labs". 
Jos Weyers/ Vice-President, TOOOL.nl:
"It's my very first time at OSCAL and in Albania. I'm here to give a talk about lockpicking"
Justin Flory/  Fedora Project:
"I've been an open source contributor for the last 4 years now. I'm mostly involved with the Fedora Project community, also ambassador of the project. I first heard about OL community through a blogpost regarding the celebration of Women in technology, which took place  at the hackerspace.
First thought that came to my mind after reading it was "Wow.. I wish I could be there". During that time I was living in Croatia and I already had met some of the members from OL.
 This is my second time coming to OSCAL, I was a speaker the previous year as well. What really impresses me is how many women are not only participating at OSCAL, but even speaking This is something that I've never encountered in any other project or community. This community has a secret formula of bringing so many women and empowering them to contribute at the hackerspace. To me this a thing that stands out. How diversity and gender inclusion is so unique at OSCAL" 
  Actually during OSCAL there was a special session named "Girls in open source" conducted by  Bee Padalkar, a Fedora community member and  Renata Gegaj, part of  Free Libre Open Source Software Kosova (FLOSSK).  
During their presentation the girls elaborated on different ways how to get involved in Open Source communities: through marketing, documentation, small contributions, on programming and also some interesting internships as well. 
"You don't have to be an expert to join any Open Source community, you just need to have that passion" says Bee during her presentation.
 They also showed the increased participation of girls in Open Source movement through years. 
Gabriele Ponzo/LibreOffice:                                      
"This is my first time at OSCAL and also in Albania and I really enjoyed it a lot. I knew about OSCAL even before because its organizers are part of our community, of LibreOffice community.
My role in it is Chairman of the Membership Committee of The Document Foundation, which is behind LibreOffice, and not only.
I couldn't come the previous year at OSCAL, but this time I didn't miss the opportunity".  
John Sturdy/ Computer science researcher:
 "Its my third time here at OSCAL and I like Albania a lot. It's very exciting to see that more young people are contributing in the Open Source movement."
Mariana Balla/ CityZen App:
"My first encounter with OSCAL was two years before, when I was a volunteer. After I got acquainted with the hackerspace and their promotion of Open Source movement, I engaged more. While participating in different activities of OL, I gained more self-esteem and started to develop my own skills. 
Last summer I became Fedora ambassador in Albania. And here I am… this year I'm a speaker at OSCAL for the CityZen app,the free open source app that let's you explore your city and contribute to OSM. 
Regarding OS movement, the youth isn't that familiar yet with this movement. Never the less what gives us hope is the willingness of some institutions to transit into open source software. The best example for it is the Tirana Municipality, which is using Nextcloud now for its employees. Next step that they are embarking upon is the transition towards Libreoffice instead of Microsoft package".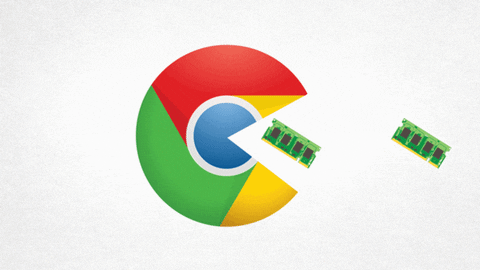 Some others are veterans of Open Labs, which means that they didn't miss a single OSCAL edition. One of them is Giannis Konstantinidis/ Mozilla:
 "I'm participating in the 5th editon of OSCAL on behalf of Mozilla foundation and I've been participating at OSCAL since the very first edition of it. It's really exciting to see the progress that Open Labs and the OSCAL organizing team has showed in years. 
During my presentation I highlighted GDPR, because it asks for specific measures to be taken by everybody who processes data of European Union citizens so my aim is to raise awareness regarding GDPR compliance. 
All I can say regarding the consolidation of OS movement is that is growing, I really hope that Open Labs keeps growing and keeps spreading the word of FLOSS in Albania".
 Open Labs hackerspace collaborates a lot with other hackerspaces in the region. One of them is Prishtina hackerspace. Now it is a tradition that each OSCAL edition must have some members of it. This year one of them was Dian:
Dian Fishkeqi/ FLOSSK (Free/Libre Open Source Software Kosova):
"My name is Dion and I come from Prizren, Kosovo. I'm part of Prishtina Hackerspace and also member of FLOSSK. I've been programming since 6 years now.
Regarding the consolidation of Open Source Software movement, in our schools there is taught by default only about Microsoft office, and through this way you narrow down the alternatives only to commercial products. 
That's why conferences like OSCAL are important: To raise the general awareness of Open Source movement, because from my point of view is very low".   
Renato Selinca/ Frontend Developer:
"I'm Fronted Developer and it's my first time as participant and simultaneously as speaker at OSCAL. My presentation was on the usage of Git and Github in order to contribute to open source. 
Generally speaking, I feel enthusiastic when I see so many young people interested for Open Source movement. Initiatives like OSCAL is a good way of steering young developers into the Open Source Software movement"   
Xheni Myrtaj / Software Developer at phpList
"I study for Information Security at University of Tirana and also I'm a member of OL. Its my first time as a speaker at OSCAL. I think that OL has contributed a lot in the consolidation of Open Source movement in Albania". 
But also participants of OSCAL2018 had their word: 
Rea (background in law&justice/ Albania ): Actually I come from the Law&Justice background and I don't have anything to do with technology. My friends told me about OSCAL and it looked interesting to me so I came. What I liked from OSCAL is the simple discourse and language that speakers use, by making  all audience able to understand in simple words what they are presenting. 
One specific presentation that I found interesting was the one on "EU Copyright Reform", especially the GDPR compliance. I'm currently working on a project for GDPR and through OSCAL I gained more insights" 
Xhensila (UX enthusiast with a background in IT/ Denmark):
"I just came to visit my family here in Albania for the weekend, because I live in Denmark. I got informed about OSCAL through Twitter so I thought why not give it a try. Now that the conference ended I would say that it fulfilled my  expectations". 
Already hyped for Open Source Software movement in Albania?
Want to know more about Open Labs hackerspace?
Follow them on their website.
Please reload